5 Reasons Building a Post Frame Building in Ohio is a Great Investment
Saturday, 22 January 2022 11:30
Social: Managed. SEO Team
Are you dreaming of expanding your farm, small business, side hustle, or hobby into something bigger? As projects grow, they need space. One of the best ways to add much-needed space is with a post frame garage or post frame building in Ohio. These types of buildings can be used for a variety of purposes and offer a great return on investment.
Reason #1: Add Value to Your Property
An attractive and properly built post frame building in Ohio increases property value regardless of how you use it. The advantage of constructing a post frame building is that it can serve a wide variety of purposes––a shop, garage, storage, man cave, or anything else you can imagine. This also means that when it comes time to resell your property, a potential buyer will be able to use it for whatever they choose.
Reason #2: Grow Your Small Business or Hobby into Something Bigger
Is your small business growing? Do you need space to store materials, tools, or work vehicles? Are you building a project car? Small businesses and even hobbies can quickly outgrow your garage or living room. If you are serious about doing things right––make the right investment. A garage hobby shop in Ohio or post frame garage in Ohio may be exactly what you need.
Reason #3: Invest in Your Own Property Instead of Paying Rent to Someone Else
One mistake many small business owners make is spending money paying rent to someone else when that isn't necessary. Instead of paying to use someone else's land or building, invest in your own property. There is no return on your investment when you pay rent, so investing in your own land makes much more financial sense.

Reason #4: Do Business the Right Way
As the saying goes, "anything worth doing is worth doing right." Is your farm growing? Instead of constructing temporary shelters or wasting time by overloading buildings you already own, consider a custom pole barn in Ohio. A custom pole barn builder in Ohio can save you time and money by managing the entire construction process for you, giving you the freedom to focus on your growing business.
Reason #5: Build Exactly What YOU Need
One of the great advantages of a post frame building in Ohio or a post frame garage in Ohio is that they can be used in a variety of ways. However, if you decide to build one you get to choose how big it is, how many doors it has, and a variety of other options. Plus, if you work with the right builder, you know you are getting a quality, long-lasting, low-maintenance building.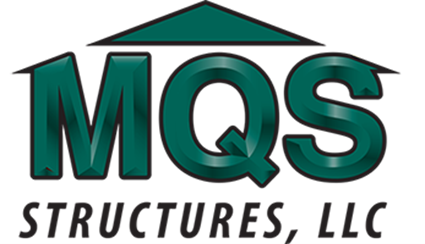 Are You Ready to Build? Do You Need More Information? Contact MQS Structures.
MQS Structures has been building post frame buildings and agricultural buildings in Ohio for over 25 years. Our team is ready to answer your questions and help you build exactly what you need.
Contact us online to receive a free quote or call us at (855) MQS-3334.