Category Archives:
Uncategorized
Benefits of Pole Barns for Workshops
Wednesday, 01 April 2020 06:39
Ashley Johns
Do you have a hobby that requires a decent amount of space? Woodworking, painting, pottery, and automotive repair are just a few examples of hobbies that need a dedicated area for working and storing supplies and equipment. When you opt for a separate space for your hobby, there are many benefits of pole barns for workshops.
Open Space
The first benefit of constructing a pole building in Ohio for a hobby shop is the open space they provide. Many people prefer pole barns because of how spacious they are inside once construction is complete. Most hobbies, like the ones we mentioned above, require plenty of room to work and store large equipment.
Low Cost
The most notable advantage of post frame buildings in Ohio is their low cost. Compared to other methods of construction, post frame is very cost-effective. This is because custom pole barns in Ohio don't require a foundation. Instead, wood posts are placed a few feet into the ground. Another way post frame construction is cost-effective is the short labor time. For instance, it only takes our custom post frame builders in Ohio less than a week to construct a barn.
Customizable
Lastly, pole barns are a very customizable structure. Just like a traditional home, you can customize your garage hobby shop in Ohio however you want. From the color of the exterior walls and roof, doors, windows, size, and other finishing touches, a pole barn can be customized to your liking. For example, many pole barns have a garage door for easy access and to bring large equipment through. There are many different garage door designs to choose from to make your barn more customized.
If you are interested in installing one of our custom pole barns in Ohio to serve as your workshop, give the team at MQS Structures a call today. We have a proven track record of installing beautiful, quality post frame buildings in Ohio.
Three Pole Barn Maintenance Tips
Monday, 23 March 2020 05:45
Ashley Johns
Post frame buildings in Ohio are unique in that they don't require a ton of maintenance. However, if you want to get the most out of your pole barn and have it last decades, some maintenance is necessary. Here are three pole barn maintenance tips according to our custom horse barn builders in Ohio.
Look Out for Leaks
A common problem agricultural buildings in Ohio can experience is a water leak. It can be fairly tricky to spot a leak, which is why we recommend keeping an eye out for them, especially after a severe rainstorm. The second you notice a water leak, you should fix it right away – no matter how small it may be. If left untreated, the leak will grow and ultimately cause serious problems. 
Clean the Exterior Walls
Over time, pole barns receive their fair share of wear and tear. This is especially true if you live in an area that receives frequent high-winds. Driving too close to a barn can also impact the side of your building by kicking up rocks and pebbles, leaving small dents in the steel. Every few years or so, we suggest pressure washing the exterior of your farm buildings in Ohio to prevent them from deteriorating, as well as replacing the wainscot if it becomes very damaged.
Inspect Doors and Windows
Along with looking out for leaks and cleaning the exterior walls, it's also a good idea to inspect the doors and windows of your pole building in Ohio. Garage doors and sliding doors can degrade over time and ultimately stop functioning. The older your doors are, the more likely drafts and leaks will occur. If you haven't looked at your doors and windows in a while, it's a good idea to do so and seal up any drafts you may find.
For more tips and tricks regarding custom pole barns in Ohio, continue following along with our blog page. You can also request a quote on our website to receive more information about our farm buildings in Ohio. Contact us today!
How to Pressure Wash a Pole Barn
Monday, 16 March 2020 07:42
Ashley Johns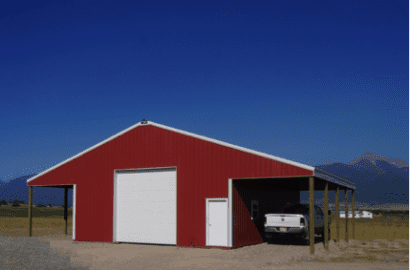 Spring is an excellent time to not only clean inside your farm buildings in Ohio, but the outside as well. Winter weather can really dirty up the exterior walls of a pole barn by leaving dirt and grime. If left untreated, a pole barn is likely to rust and deteriorate. This spring, take your cleaning outdoors by pressure washing the side of your building. Continue reading to learn how to pressure wash a pole barn.
Get a Pressure Washer
The first thing you'll need to do before cleaning your pole building in Ohio is to either rent or buy a pressure washer. You can either purchase one at your local hardware store for relatively cheap or rent one from a pressure washer distributor or home improvement store.
Prep the Building
Once you have a pressure washer, you'll then need to prep your post frame buildings in Ohio. Start by removing any foreign objects that may be lying around the building. Everything else, like shrubs and bushes, should be covered with a tarp to avoid getting covered with detergent. Any electrical outlets, utility boxes, and lights should also be covered. You will also want to shut off the power at the breakers.
After removing any objects and covering plants and outlets, grab a broom and lightly wipe away any spider webs and dirt. Once this is complete, our custom post frame builders in Ohio recommend spraying the sides with plain water from the pressure washer for a pre-soak.
Using the Pressure Washer
Once your pole building in Ohio has been lightly sprayed, it will then be time to increase the pressure and add detergent to the mix. It's important not to use too high of a pressure setting to avoid peeling the paint. Be sure to apply pressure washer-specific detergent – not just any detergent. On a low-medium pressure level, spray the building in sections by working from top to bottom.
After the building has been washed with detergent, rinse it with fresh water to remove any leftover detergent.
Request a Quote!
At MQS Structures, we build top-of-the-line custom pole barns in Ohio. Even though our buildings require minimal maintenance, it is always a good idea to keep them clean so that they retain their beauty for years. Request a quote today right on our website.
For more information regarding our agricultural buildings in Ohio, give us a call at (855) 677-3334.
Questions to Ask Before Building a Pole Barn
Monday, 09 March 2020 06:39
Ashley Johns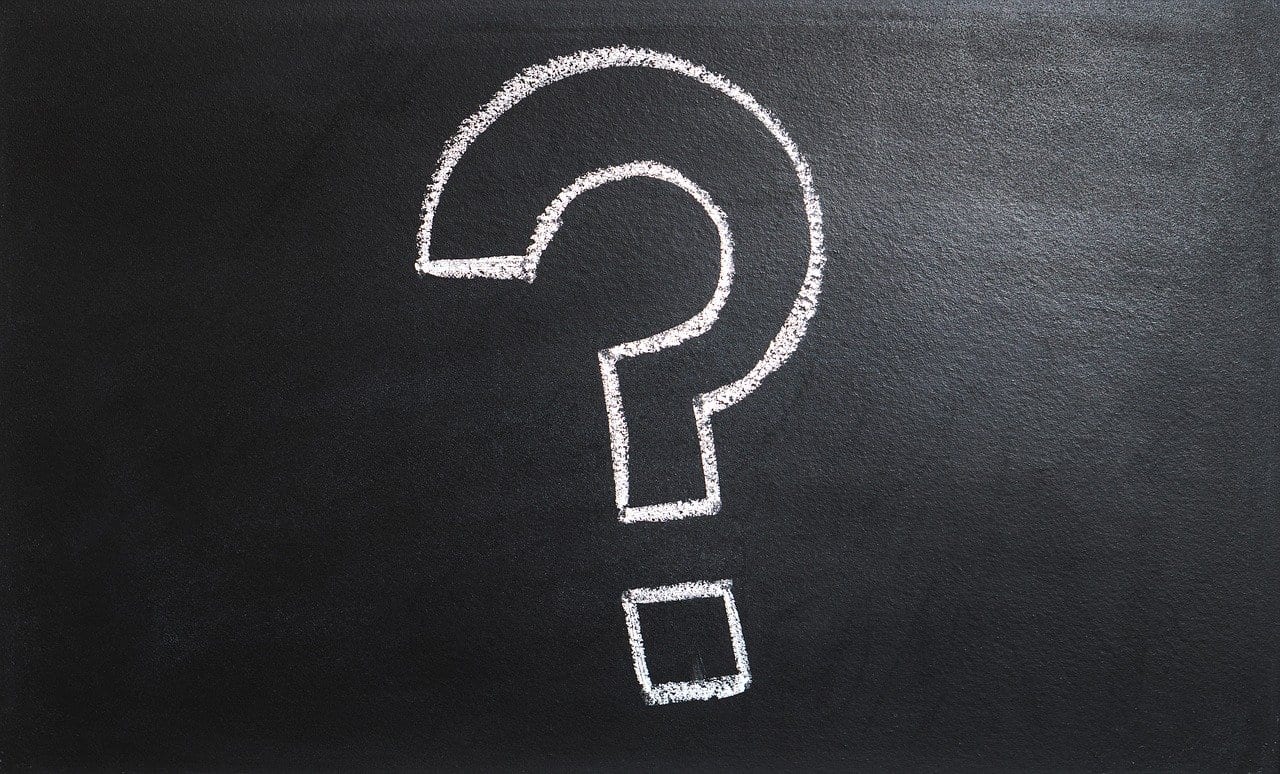 A pole building in Ohio is a significant investment. Before you start construction on your new structure, there are a few questions to ask before building a pole barn.
What are your local building codes?
The first thing you should do before you get too excited about your future farm buildings in Ohio is to check with your local zoning and building department. Unfortunately, you can't build a barn wherever and however you want. There are specific requirements that you must follow, such as size and height restrictions, and required setbacks from property lines. Your local zoning and building department will be able to lay those out for you and hand you your permit.
Who is going to build your pole building in Ohio?
Once you know your local building codes, you will then need to find reputable, custom post frame builders in Ohio to build your barn. There are many barn companies out there for you to choose from, so it's important that you do your research and find a company that has years of construction experience under their belt. For instance, at MQS Structures, our founder and owner, Caleb Miller, has over 25 years of experience constructing post frame buildings in Ohio that stand the test of time.
What does your quote include?
After finding a barn company you would like to work with, you will then want to receive a quote from them. The more information you include in your quote request, the more accurate your estimate will be. However, your price estimate is subject to change if complications occur during the construction process and if you choose to add more features mid-way through. Review your quote in its full to ensure it includes everything you want in your post frame buildings in Ohio.
Does the barn company include warranties?
Warranties are crucial for anyone looking into building agricultural buildings in Ohio through a barn company. Warranties prove that a company is willing to stand behind their work. At MQS Structures, it is our goal to see our customers pleased with the final result of their barn, which is why we offer a 50-year column warranty, 40-year steel warranty, 10-year garage door warranty, and 1-year workmanship warranty.
If you're looking for a barn company that will meet your needs at a competitive price, contact MQS Structures today!
Three Advantages of Post Frame Construction
Monday, 02 March 2020 06:35
Ashley Johns
Are you looking into adding a couple of agricultural buildings in Ohio on your property? If so, after doing some research, you'll quickly hear about something called "post frame construction," and there are many reasons why this construction process is ideal. If you plan on building a pole barn soon, here are three advantages of post frame construction.
Quick and Easy to Assemble
Building a barn is always an exciting thing, so of course you want it built as soon as possible! This is a significant advantage of post frame over other forms of construction, as a pole building in Ohio can be built very quickly. For example, construction time on our standard custom pole barns in Ohio typically takes less than a week.
Affordable
One of the main reasons why so many people prefer post frame construction for farm buildings in Ohio is because of its affordability. Since pole barns are very quick to construct, a full foundation isn't required, and they aren't made of concrete, you don't have to worry about breaking the bank on your new barn. 
Strength
In addition to being quick to assemble and affordable, post frame buildings in Ohio are extremely durable. In fact, it can be argued that post frame is stronger than other construction processes. This is due to placing columns in the ground to make the building more stable, as well as attaching the trusses to the post frame and using horizontal connecting posts to make the barn wind-resistant.
If you're planning to construct farm buildings in Ohio, we highly suggest looking into post frame construction. As you can see, there are many benefits of post frame, including easy assembly, affordability, and strength. For more information and to request a free quote, contact MQS Structures today. We are specialized custom post frame builders in Ohio.