Category Archives:
Uncategorized
Benefits of Using a Pole Barn for Storage
Wednesday, 16 October 2019 05:32
Ashley Johns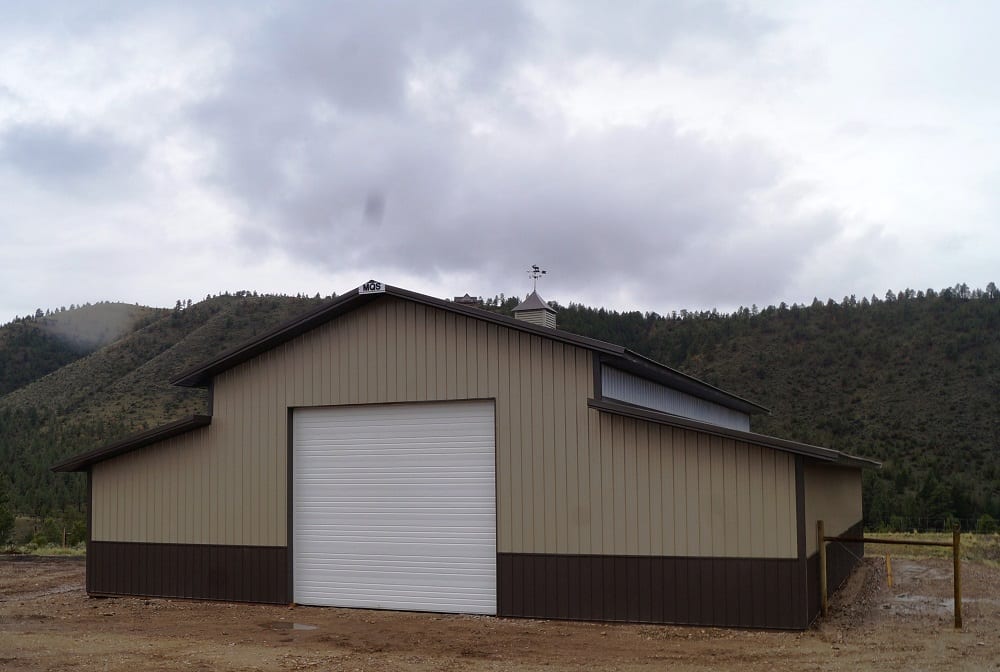 A pole building in Ohio can be used for practically anything of your choosing. One thing a pole barn can be used for is storage! Everyone can benefit from having more storage room in their life, and there are many benefits of using a pole barn for storage.  
Save Money 
As custom post frame builders in Ohio, we believe the first advantage of using a pole barn as a storage unit is the cost savings. You may be wondering, "Why would I build a barn for storage when I could just rent one? I'd save so much money that way." While paying a monthly rate to rent a unit at your local U-Haul may be much cheaper upfront than constructing a pole building in Ohio, think about how much you will save in the future when your pole barn is paid off.  
Space 
Obviously, the main reason why you would get a pole barn built on your property is for the space. Custom pole barns in Ohio offer great additional storage space. This is especially true if you own a farm, warehouse, or large equipment or vehicles.   
Convenience 
If you currently rent a storage unit somewhere, can you imagine how much more convenient having a storage barn right on your property would be? No more paying monthly bills, no more driving to and from the rental facility, and easier access! 
Customizable  
With pre-built storage units, you are typically limited to specific sizes and shapes. However, if you get a pole barn built by custom horse barn builders in Ohio, you can customize it according to your specific needs! Along with size, you can customize it even more by adding features like attic space.  
If you're tired of traveling to and from your current rental unit, want more storage room, save money, and have a space customized to your liking, the team at MQS Structures can help! With our custom pole barns in Ohio, we guarantee you'll be wishing you'd contacted us sooner. You can view our gallery of previously built farm buildings in Ohio on our website, as well as receive a free estimate! 
Considerations When Choosing Pole Barn Construction Site
Tuesday, 08 October 2019 05:28
Ashley Johns
Before you start choosing the features, color, and size of your new, custom pole barns in Ohio, the first step is to decide where you want to build it. If you have a lot of land then you have a lot of options; however, there are a few considerations when choosing a pole barn construction site. 
Level 
Something that makes post frame construction unique is that a concrete foundation isn't necessary. Instead, agricultural buildings in Ohio just require a level terrain. When assessing your land, custom horse barn builders in Ohio recommend choosing a spot that is already level to avoid additional cost. If you don't, don't worry. Extra topsoil will likely be brought in to level it out, but it will increase the final price.  
Accessibility  
The second most important consideration to make when deciding where to build your pole barn is accessibility. Custom post frame builders in Ohio suggest building near access to utilities such as water and electricity. This is especially important if you plan on using your barn to house livestock and animals or use it for your personal man cave. Another accessibility factor to consider includes having enough room for loading and unloading animals, large equipment, cars, etc. 
Climate 
Along with good access around your building, considering the climate is just as important. This is especially true when deciding which way you want your farm buildings in Ohio to face. Do you want the main access to face the sun or away from the sun? Wind direction is also important to think about.  
Room for Expansion 
Something custom post frame builders in Ohio hear a lot from people who already have a pole barn is, "I wish I picked a building spot that allowed room for expansion." It's not uncommon for people wanting to expand their pole building in Ohio by adding on a lean-to or something similar. Even if you don't think you'll add on in a few years, don't rule it out as a possibility.  
Post Frame Construction Explained
Tuesday, 01 October 2019 06:19
Ashley Johns
Post frame construction, also known as pole barns, is a very common and beneficial type of barn construction that meets UBC and IBC standards. Farm buildings in Ohio that are built using post frame contain large, solid sawn columns. Other buildings typically use steel frames, wood studs, or concrete. The columns transfer loads to the ground and are mounted to concrete. 
People appreciate post frame construction to build their custom pole barns in Ohio because the building process doesn't take nearly as long as other systems do. Additionally, the cost of constructing a pole building in Ohio is much less expensive. Because post frame uses large columns, it's able to hold more loads than stud wall construction, ultimately using less building material. Another unique feature of post frame construction is that posts are spaced far apart, providing large wall cavity and more room for insulation. The further posts are spaced, the cheaper costs will be as well. 
Unlike most buildings, post frame agricultural buildings in Ohio don't require the typical concrete foundation. While it's still an option, it isn't necessary. All you need is a level building site, which is a major plus among people looking to build a barn. 
What a Pole Building in Ohio Can Be Used For: 
Something we as custom post frame builders in Ohio recognize as a considerable benefit of post frame construction is its versatility. The building process is the same, no matter how the barn intends to be used. For example, the way a garage is built is the same process used to build an agricultural building.  
Other uses for pole barns include: 
Storage unit

 

Garage hobby shop

 

Municipal

 

Warehouse

 

Stable

 

Riding Arena

 
For more information about why post frame construction is the best choice, feel free to contact our custom horse barn builders in Ohio at MQS Structures. 
Two Door Options for Pole Barns 
Sunday, 22 September 2019 05:59
Ashley Johns
There are many decisions to make when constructing a pole building in Ohio, and one of those is the type of door you'll be installing. Along with your typical entry doors, there are two other options for pole barns that are common among farm buildings in Ohio, which MQS Structures offer as well.
Sliding Door
One of the most common doors for custom pole barns in Ohio is the sliding door. Sliding doors are ideal for moving large equipment or animals in and out of your barn and are very cost-effective. You can choose to have this door be one piece or split; however, both require manual opening, which is something to consider. Luckily, with improvements in design over the years, sliding doors have become much easier to open.
Garage Door
The next largest door you can get for a pole building in Ohio is a garage, or overhead, door. This kind of door is great for homeowners looking to store vehicles, for small sheds, and workshops. At MQS Structures, we offer three different styles of garage doors that will suit the design of your agricultural buildings in Ohio, including carriage style, commercial, and residential.
Before choosing your door style, you'll have to determine how you intend to use your building. Sliding doors are great for horse barns, commercial buildings, storing equipment and machinery in farm buildings in Ohio. On the other hand, overhead doors are ideal for garages, workshops, and residential storage.
If you're ready to get started building your new pole barn, request a quote with MQS Structures on our website! One of our experienced custom horse barn builders in Ohio will reach out to you and gladly answer any questions you may have. They can also advise you on what kind of door you should get if you are uncertain.
Tips For Post Frame Construction
Sunday, 15 September 2019 06:56
Ashley Johns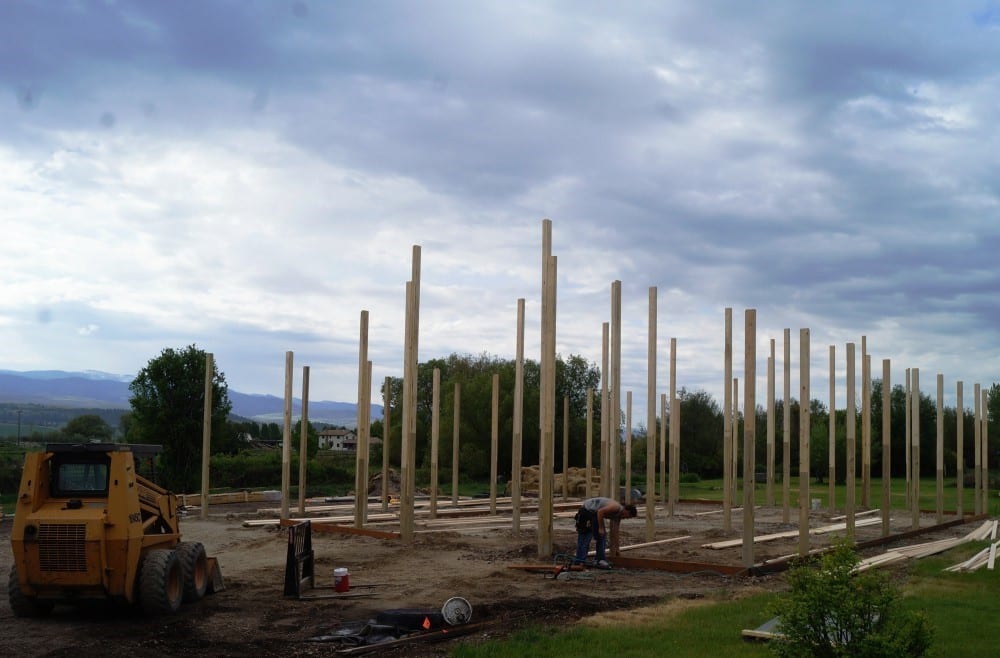 Are you looking into a pole building in Ohio to store farm equipment, vehicles, or house livestock? No matter how you intend to use your barn, the best kind of barn for the job is one built using post frame construction. Even though it is relatively simple, there are still a few tips for post frame construction to know about whether you do it yourself or hire custom post frame builders in Ohio for the job.
1. Always check with building codes
Before any planning and construction begins on farm buildings in Ohio, you must understand and check with building codes for your city or state. For instance, large commercial buildings will have different requirements than a small shed.
2. Spacing columns can save you money
What makes post frame construction unique is that columns are spaced far apart – typically between six and twelve feet. Ultimately, the further your structures columns are, the less costly your custom pole barns in Ohio will be.
3. Install wainscot
Dents and dings will undoubtedly occur on agricultural buildings in Ohio. To help keep your barn in good shape for as long as possible, custom horse barn builders in Ohio suggest installing wainscot. It's a three to four-foot steel panel that's placed around the bottom of a building to act as a buffer.
4. Ensure your building can handle severe weather
The Midwest receives all kinds of weather, ranging from tornados to blizzards to high heat. If your pole barn isn't engineered correctly, it most likely won't stand well in severe weather. This is why it's recommended that you have qualified custom horse barn builders in Ohio to build your barn for you, especially if you don't have experience.