Why West Virginia Post Frame Buildings are a Good Investment
Sunday, 21 March 2021 11:30
Ashley Johns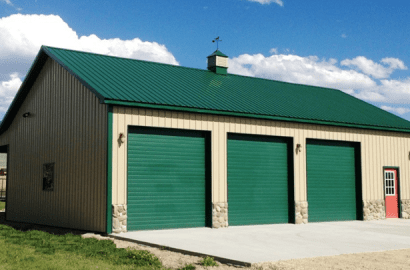 As a homeowner in West Virginia, you want to be up to date with ways to increase the value of your property.  Whether it's remodeling your kitchen, upgrading the exterior with fresh paint, or adding another room to your home, there are endless options when you are looking to maximize your property.
One thing many people are to their property is a post frame building in West Virginia.  A new post frame structure can open a variety of different options for your home, increase the property value, and protect some of your valuable assets.  This article will explain some of the financial benefits of a new West Virginia post frame building. 
Adds Property Value
If you ever decide to put your property on the market, a post frame building will be an additional selling point for potential buyers.  When purchasing a home, buyers are looking for more than just a quality house but are also interested in the property overall.  An asset like a West Virginia post frame building will unlock many possibilities for buyers and may increase the demand for your home.   
Protects Your Assets
Various weather elements can negatively affect your assets in West Virginia.  Whether it's the hot summer or the cold winter, leaving items outside can diminish their value and productivity.  At MQS Structures, our custom post frame builders in West Virginia will help design a building with the capacity to hold everything you need to protect.   
Valuable farm equipment like tractors, trailers, and mowers need to be protected when not in use.  Custom pole barns in West Virginia are a great place to store these items until the next time you are ready to work on the farm.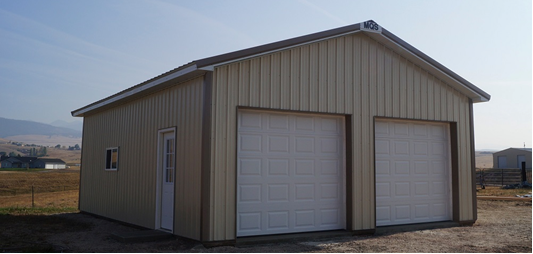 No More Storage Units
Many of us will rent basic storage units for our seasonal items like Christmas decorations and patio furniture or rent larger units for boats and RVs.  With your own custom post frame building in West Virginia, you can save money on monthly rental fees and trips back and forth to the storage facility.  You'll also have peace of mind knowing that all your valuable assets are just a few feet away and on your own property. 
If you would like to invest in a new post frame garage in West Virginia, please contact MQS Structures today.  Our team has over 25 years of post frame construction experience, and we would love the opportunity to earn your business. 
Give us a call at (855) MQS-3334 or go online to receive a free estimate.  We look forward to hearing from you!